Empower your trading journey with our advanced Trading System. Gain a competitive edge as we guide you towards success from the very beginning of your trading venture.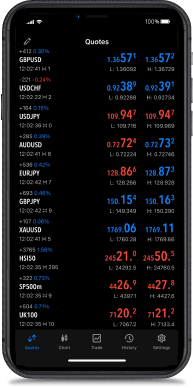 Explore the markets with Crypto Trading Platform.
All Principal Cryptocurrencies
Discover our advantages on Crypto trading
Count on us to provide valuable information that will enhance your understanding of the markets and elevate your trading expertise
Rest assured with our robust security measures. Your trading account is safeguarded, providing you with peace of mind and confidence in your trading experience.
Take advantage of quick access to trading opportunities, ensuring you never miss a moment in dynamic markets
Experience the latest in Trading Solutions with Crypto Margen's mobile trading system. Access our platform from any desktop or mobile browser, granting you the flexibility to trade anytime, anywhere.
Trade cryptocurrencies with the safest and simplest platform
Connect to the main Liquidity Providers
Trade In Cryptocurrencies
Explore the world of Crypto Trading with ease. Browse through our diverse range of Crypto Instruments
Experience on any Device.
Our Software can access their mobile trading system via any dekstop and mobile browser, user friendly and reliable.
Advertencia de Riesgo
Las inversiones en Criptomonedas, representan un alto riesgo. No debe invertir en dichos productos a menos que comprenda su naturaleza y su propia exposición al riesgo, sujeto a sus circunstancias y situación financiera. En consecuencia no es recomendable especular con un capital que no se pueda permitir perder. Aunque los productos apalancados se pueden utilizar para la gestión de riesgos, no son necesariamente adecuados para todos los clientes o inversionistas.
De Acuerdo con las normas publicadas por la FCA (Financial Conduct Authority) queda restringido el acceso a los clientes minoristas en el Reino Unido. Crypto Margen no presta servicios a los residentes de los países de Estados Unidos, Canada, Unión Europea, Israel y Japón.
Crypto Margen LLC registrada en San Vincent an the Granadines, Número de Registro 315/20, de San Vincent and the Granadines, Kingstown. Miembro de la British Commonwealth of Nations – Mancomunidad Británica de Naciones. Domicilio: Beachmont Business Centre 140.  Kingstown, St. Vincent and the Grenadines. Operativo: Posadas 1593 PB, CP 1112, Buenos Aires Argentina